Dr. Michael Buffington
Finding the Natural Path to Wellness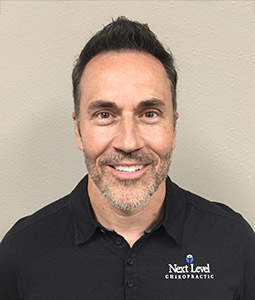 A high school sports injury left Dr. Buffington in pain all the way into his college athletics years. It was then he finally sought out chiropractic care and experienced great results. He'd long had an interest in health and human performance being active in sports. "The drug-free, surgery-free approach to health appealed to me."
Led to the natural health field, Dr. Buffington enrolled at Cleveland Chiropractic College in Kansas City, Missouri. While there, one of his instructors was Dr. Hugo Gibson.
The passion he had and the many stories he shared with us deepened my connection to chiropractic and what it meant to me.

Coaching Others on Their Journey
Dr. Buffington has been in private practice for more than 23 years. He is married to his wife Paige and has 3 sons. His entire career has been in Rockwall and he has served thousands in this community and beyond. Many don't know he had his own personal experience that led him to chiropractic and one of many reasons he has a passion for the profession.
Contact us today to get started with chiropractic care!
---
Chiropractor Rockwall | (972) 771-3388